Deadline: 16 May, 2022.
Softstart BTI Recruitment 2022 For South Africans
Softstart Business and Technology Incubator NPC (Softstart BTI) is a technology business incubator founded in 2006, registered as a Non-Profit Company and based in Midrand. It assist ICT entrepreneurs in launching their early-stage businesses to develop, grow and expand. This is through the provision of facilities and business development services. Its mission is to create ocally relevant and globally competitive ICT enterprises. Softstart BTI also operates a multi-stakeholder initiative aimed at driving innovation and entrepreneurship in the Free State Province, Botshabelo digital hub. The Hub provides facilities, business and technical support to aspiring and existing innovators.
Softstart BTI is looking for passionate, dynamic and qualifying individuals for the vacancies of:
Refer to picture on vacant positions and how to apply:
Proudly supported by SEDA, SMALL ENTERPRISE DEVELOPMENT AGENCY!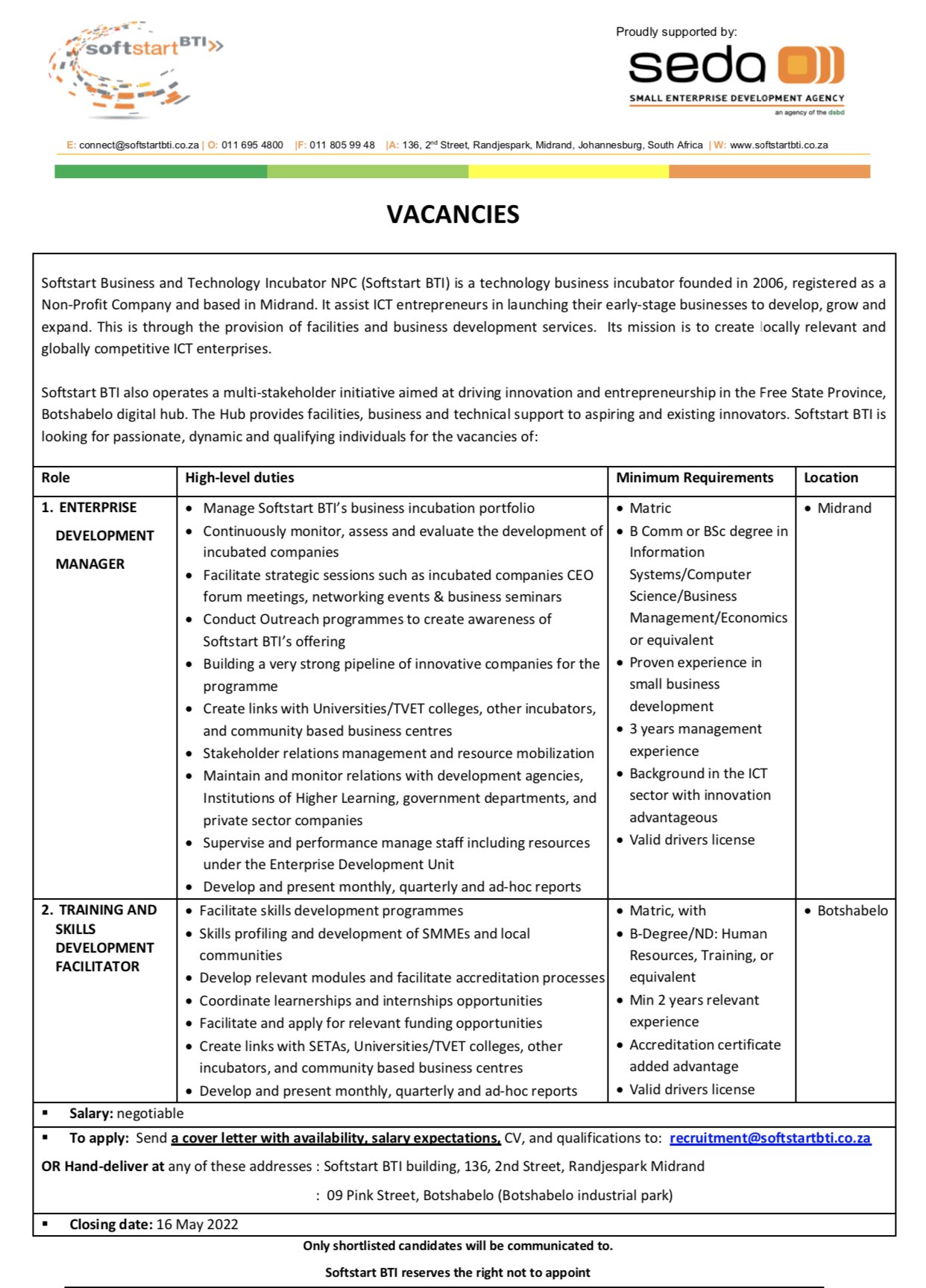 Softstart BTI Recruitment 2022 For South Africans